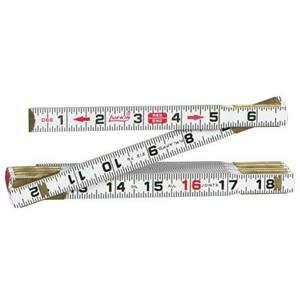 Do-it-yourself credit repair template letters…
CreditToolz.com offers you the kind of credit restoration solutions that have previously only been available to the best credit repair companies in the country. These letters have never been available on any other consumer website until now, and we're pleased to offer them for the very first time, here on CreditToolz.
(Click HERE to start shopping!)
A new twist on do-it-yourself credit repair…
A simple web search for "free credit repair templates" or "do-it-yourself credit repair letters" will yield hundreds of thousands of results, all linked to a consumer credit forum or self-help credit repair website. The problem is, virtually every one of those sites is full of volumes of misinformation. People often forget that, just because some self-proclaimed consumer credit expert on an internet forum says that a particular strategy is the one and only definitive way to remove inaccurate or incomplete account information doesn't make it true. In fact, more often than not, most of what can be found on the internet for free has probably come from some other "free" site that's no more reliable than that one.
CreditToolz doesn't offer the same generic, regurgitated templates that can be found anywhere, that may or may not work for your specific credit situation. CreditToolz offers the kind of consumer credit template letters used by credit repair companies, designed to help you correct or delete inaccurate credit information on your credit reports, in a way that no other credit repair letters can. Best of all, it offers this kind of credit repair help for a fraction of what professional credit repair costs.
(Click HERE to start shopping!)
How does do-it-yourself credit repair work?
The CreditToolz process couldn't be easier. All you have to do is find the template letter or letters that match your unique credit situation, add them to your cart, then proceed to checkout. If you have been referred by one of our many affiliates, enter the unique coupon code they've given you in the space provided. Once you enter your payment information, you'll be directed to a confirmation page that will provide a link to download your letter(s). You'll also receive a confirmation email and receipt which will also have the same download link or links. The letters are in pdf format, for easy download, so you'll have to recreate them, either in a word processing program like Microsoft Word, or even better, by hand, with good old fashioned pen and paper. (It's definitely more time consuming, but many would argue that it offers the best possible result.) Regardless of how you send the letters, it's very important that you keep records of the dates that you send them, and keep copies of everything you send for future reference.
(Click HERE to start shopping!)
What can I expect in response to my dispute letters, and when?
Most creditors and collection agencies will respond within a few weeks, and the credit bureaus will respond withing a few weeks to requests for free reports, and within 30-45 days to dispute letters. Original creditors and collection agencies' responses will vary from company to company, but you can generally expect them to respond in one of three ways. They will either deny any inaccuracy, and confirm the accuracy of their reporting, acknowledge an error in the reporting, and inform you of the changes that they intend to make, or simply delete the account information from the credit bureaus to which they report. The credit bureaus will respond with a list of each of the accounts you've questioned, and an indication of what, if any, changes have been made.
(Click HERE to start shopping!)
I received responses to my credit repair letters… Now what?
Obviously, how you respond depends exclusively on the results. If an account is corrected or deleted with the creditor or collection agency, the next thing you should consider doing, is sending a copy of the deletion letter to each of the credit bureaus. This will ensure that the deletion or correction happens as quickly as possible. If the bureaus delete an account, it's gone, but if only one or two of the credit bureaus delete it, you'll likely want to give it another shot. Feel free to re-send your dispute, as sometimes, you'll get lucky on a second, third, or even fourth attempt. The same holds true for creditor or collection agency accounts.
Ready to get started? GREAT!! Click HERE to start shopping!
Should you have any questions about your situation, or how best to use the CreditToolz letters, we encourage you to give us a call… 888-996-6342